The last hour of the Java City Poetry Marathon produced a string of readers who celebrated a notion that one media observer in Manhattan who read about the marathon and e-mailed the organizers exclaimed with incredulity:
THEY"RE BLOCKING OFF THE STREETS FOR POETRY!
Yes, they're blocking off the streets in Sacramento for poetry.
Following is an attempt to pictorially capture the succession of poets (as host Frank Andrick called them out to the stage).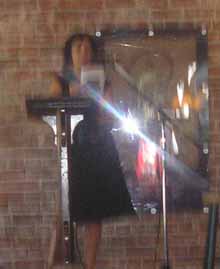 Rachel Leibrock read a short piece of prose.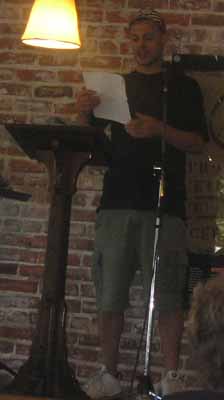 Emerson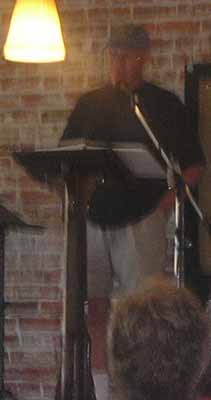 John Noon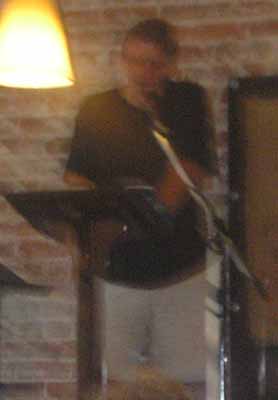 John Bell
Then, Eric, the sound man, delivered several two-liners.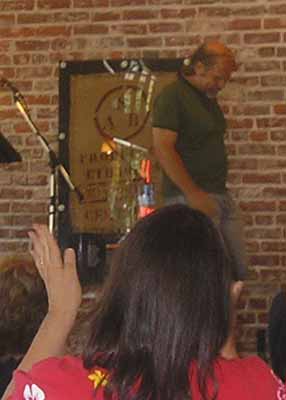 Here Kathy Kieth gives Crawdad Nelson a pat on the rump as he leaves the stage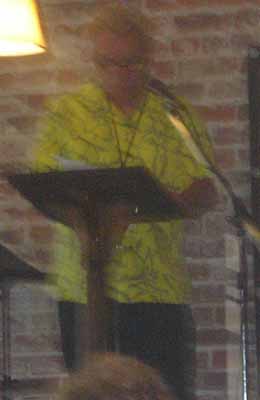 D.R. Wagner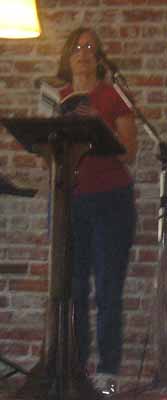 Jane Blue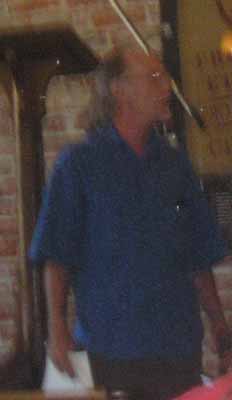 Gene Avery (who jumped up to read and headed out the side door, then shunned the stage and wandered freely in front of it).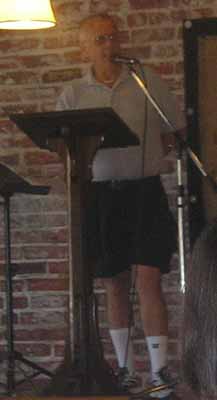 Mike from Texas (who, indeed, did travel all the way from Texas to be a part of the scene . . . and even served as host in the wee hours).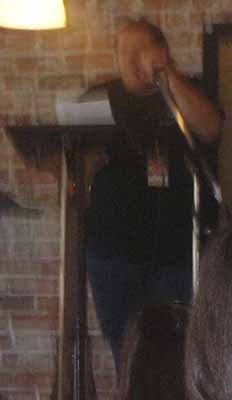 Michael R. Norman (who took great pains to emphasize his middle initial in order to differntiate himself from the other Michael Normans in Sacramento).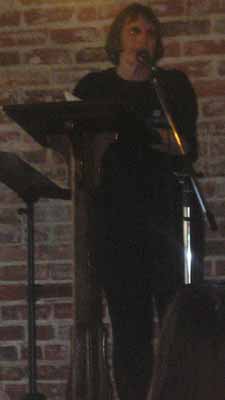 Ann Menebroker who read a piece, upon the urging of B. L. Kennedy, about recently deceased poet Jack Michelin.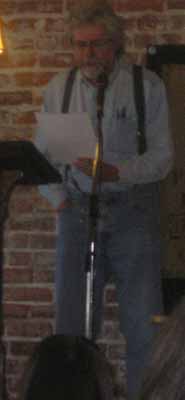 Stan Zumbiel continued with the theme of the elegy and read a poem about Irwin Gardner (spelling?).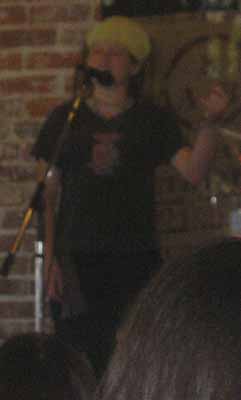 A woman by the name of Terrell(?) apologized for dressing up the way she did in high school and then recited Edgar Allan Poe's "A Dream Within a Dream."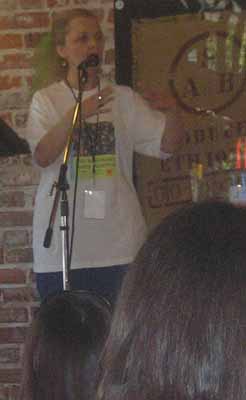 Charlene Ungstad recited one of her old poems from memory.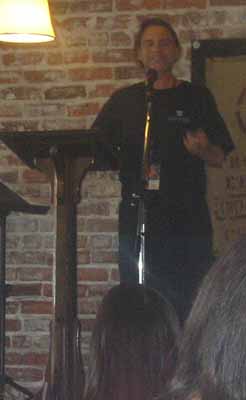 Host Frank Andrick read a poem that local news anchor Edie Lambert wrote for her grandmother.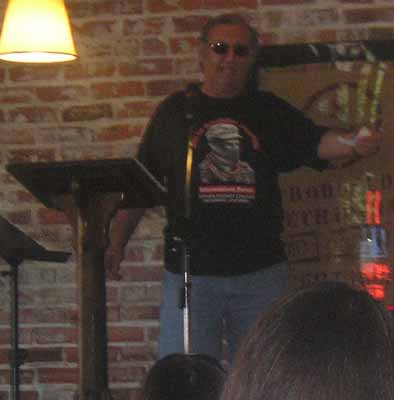 Gene Bloom, whom Crawdad Nelson has described as the "New York sex poet."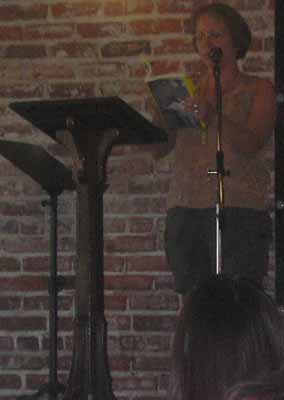 Videographer Linda Thorell got into the mix.
Frank Andrick left the crowd with this quote taken from Oscar Wilde:
"In an age where the dull are treated seriously, I live in terror of being understood"
Then, B.L. Kennedy took the stage to give the assembled his farewell address, and the energy that was in the room overcame my camera, so I wasn't able to document B.L. dancing around the room like a dervish on one bad leg and with one bad heart, urging the people in the room to chant POETRY NOW, POETRY NOW. It was the liturgy in the church of poetry, the sacrament of Sacramento.