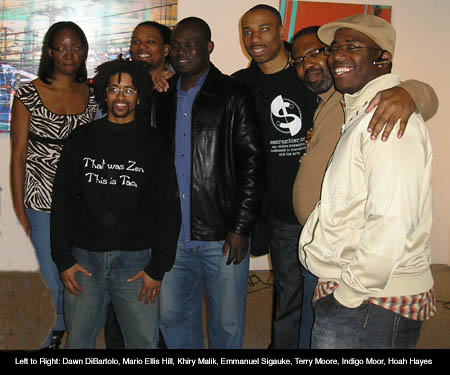 Sacramento Poetry Center presented a powerhouse lineup of African-American talent, and one expects that many of these guys will be back without African-American month as reason for the billing. And as Terry Moore reminded everyone, if you don't find yourself black enough to identify with the poems, then you can cross out the word "black" in the poems and write whatever color you want to in.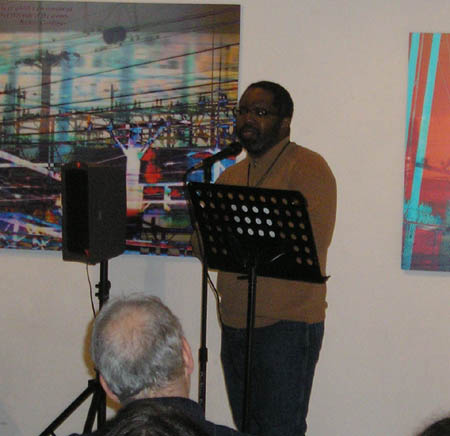 Indigo Moor led off the evening with a piece he dedicated to Yusef Komunyakaa, whose reading Indigo saw in New York City.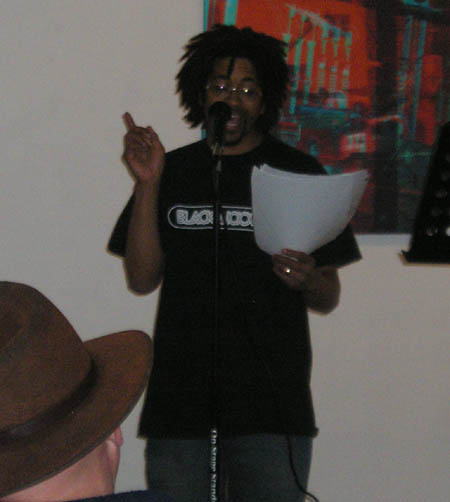 He gave way to Mario Ellis Hill who read pieces dedicated to Duke Ellington and Public Enemy.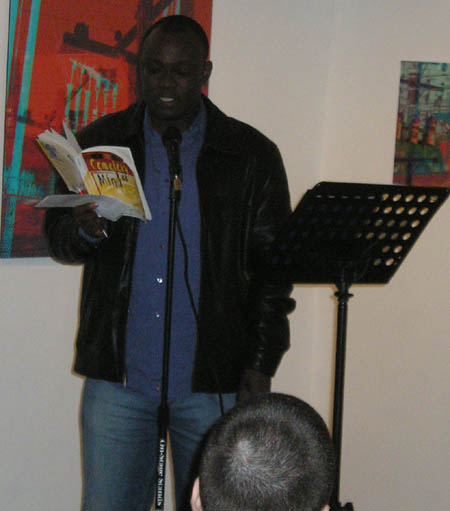 Emmanuel sigauke started off his segment by reading the novelist and poet from his native Zimbabwe who had influenced him the most
Dambudzo Marechera
.
In the final meditative piece where he invoked a mother that would be his and finally a mother who did become his, and the problems with the name of Rhodesia, he talked about his favorite food, the national dish of Zimbabwe: Sadza.
Sadza
Ingredients
• 4 cups water
• 2 cups white cornmeal (regular cornmeal may be used)
Procedure
• Bring 3 cups of the water to a boil in a large pot.
• Combine 1 1/2 cups of the cornmeal with the remaining 1 cup water.
• Reduce heat to medium to low and add the cornmeal mixture to the boiling water, stirring constantly with a wooden spoon. Cook for about 5 minutes.
• Slowly adding the remaining 1 cup of cornmeal. When the mixture is very thick and starts to pull away from the sides of the pan, transfer to a serving bowl or plate.
• Use a wooden spoon to shape the mixture into a round shape.
• You may use wet hands to help shape the sadza. [Serves 4 to 6.]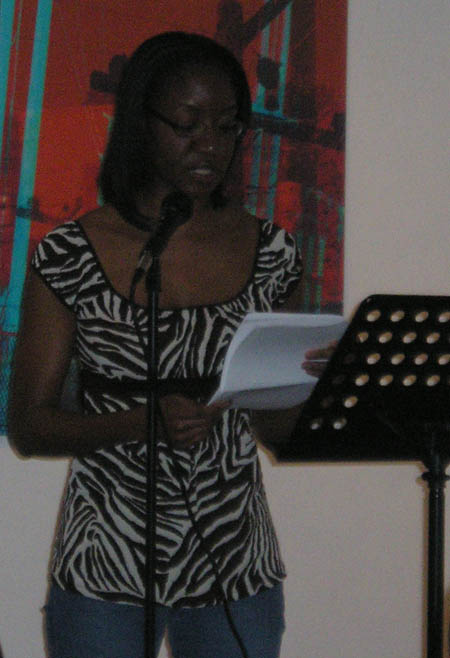 Dawn DiBartolo read her heartfelt poems, in particular, a poem about her step-father who had an untimely demise.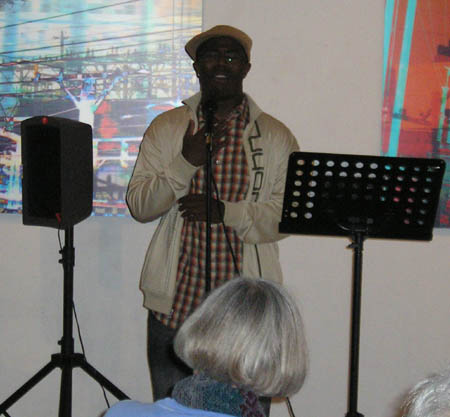 Noah Hayes delivered the goods in rare form as he blazed through his homage to old hip-hop while he bemoaned the culture of violence within the new schools. He also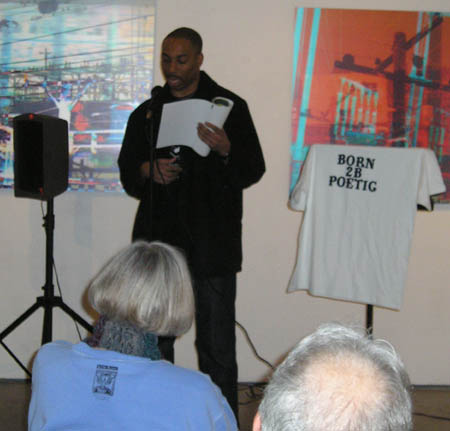 The consummate professional that he is, Terry Moore moved the audience through his tributes to "the black king" and "the black princess." There was a scathing critique of BET, Black Entertainment Television. Then he delivered his sermon on the 12 ways that he would treat his woman right, and finally, he touched on his signature piece that had to do with being a father and raising a daughter. He did all this while selling t-shirts, CD's, books, coupons to get your hair done and to get your car washed.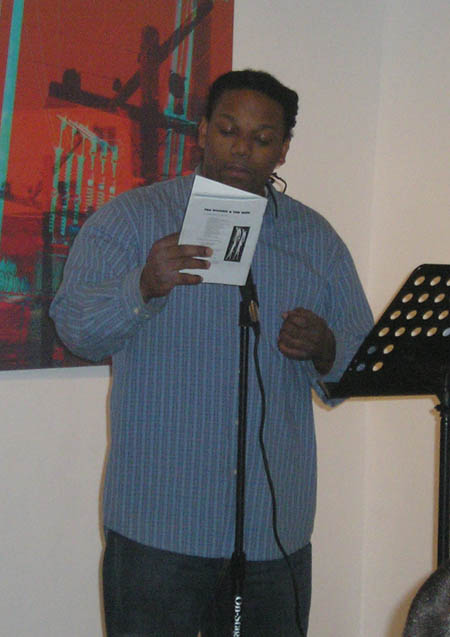 Khiry Malik was next with a few short haikus and a few political pieces that invoked the various questionable qualities of the leaders of our country. Finally, he finished the evening with an unusual fugue of short phrases and sentences that were interrupted and repeated as though Malik were scratching a hip-hop record. Prior to hearing him do this, one might think this possible only in the mix down after a recording. The piece was a condemnation of the celebration of the downlow in African American culture, and it asked why there weren't many African Americans buying and reading chapbooks. Answer:
They don't sell. They don't sell. They don't sell
. To this Malik asked: Why not?
Indigo Moor took the audience out of the evening with the reading of several pieces from Tap-root, including what is becoming my favorite piece of his.
Apetheosis
There is an extra star in Orion's belt.
I arc my mason jar up through the fading
light and snatch the firefly in mid-pulse.
the heat lightning's a distant sweetness.
Sugar-pink throbs on nimbus clouds
draining from the night's basin. A screech
owl's cry hugs the pine-peaked horizon.
Behind me is an aluminum whoosh!
A swing, a miss, a curse.
In firefly baseball, the elusive
lime-green flickerings mock us all.
Blind in the graying, we are forever
doomed to swing where they were.
We swear and corkscrew to the ground.
The tall, uncut grass plays silvered kite
to the evening breeze. Silhouetted, Momma
laughs at every exaggerated lunge, twist, and fall.
Her fingers are Promethean tongs that trap
each cigarette's volcanic ember. but tonight,
there is more flame than heart and hand can hold.
a twelve-firefly lantern pressed to my cheek:
Does my face glow, Momma? Do I shine?
tomorrow noon, the rusted beak
of the weathervane will swing north.
momma, summer,
the fireflies.
All gone.